GIRL GUIDE COOKIES
Acting Area Cookies Adviser - any-calgarycookies@girlguides.ca
CHOCOLATE MINT COOKIES are on sale in the Fall!
VANILLA & CHOCOLATE CREME SANDWICH COOKIES are on sale in the Spring!

---

COOKIE INFO AND FORMS

Calgary Area Best Practices Guide for Cookies


---

THE GIRL GUIDE COOKIE STORY

Canadians have enjoyed the tasty treat of Girl Guide cookies for over 90 years!

Girl Guide cookies were first sold in 1927 by an innovative Guide Leader in Regina Saskatchewan who baked and boxed up cookies for her girls to sell door to door as a simple way to raise money for uniforms and camping equipment.

Over the years this simple grass-roots fund raiser has grown to become one of Canada's longest standing traditions--Girl Guide Cookies!

For over 90 years, Canadians have been supporting our programs and enjoying Girl Guide cookies in various forms and shapes. The goal of our cookie sales has remained the same since 1927--cookie sales provide funds that support fun, exciting, and adventurous Guiding activities for girls and women.

Cookie sales are the largest source of program funding for our organization.

GIRL GUIDE COOKIE FINDER MAP
GIRL GUIDE COOKIE RECIPES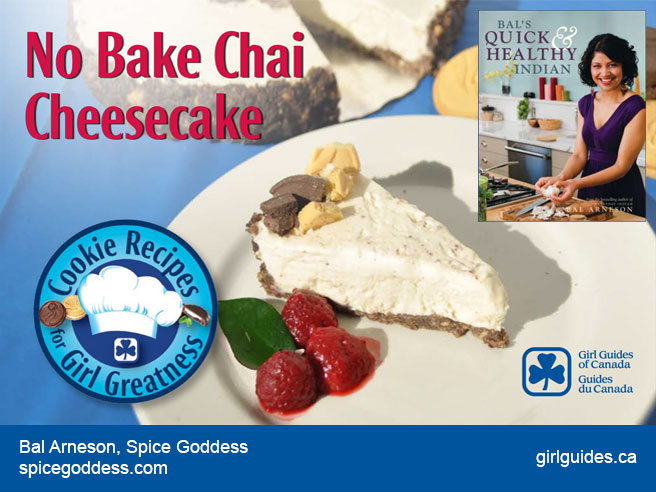 No-Bake Chai Cheesecake – Bal Arneson
Food Network's Spice Goddess
Download Recipe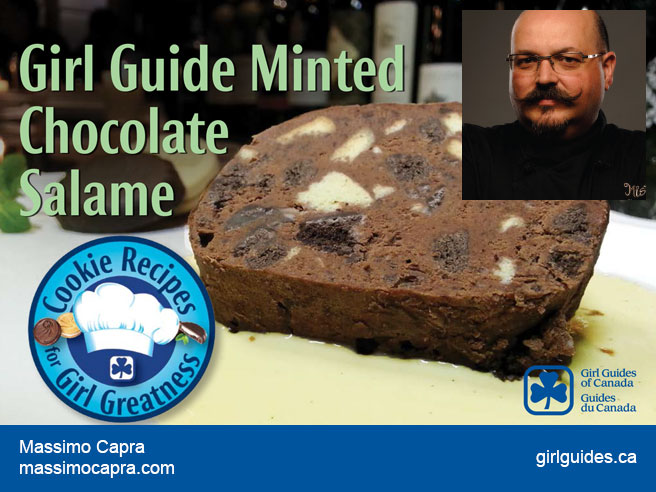 Girl Guide Minted Chocolate Salame – Massimo Capra
regular on City TV's Cityline
Download Recipe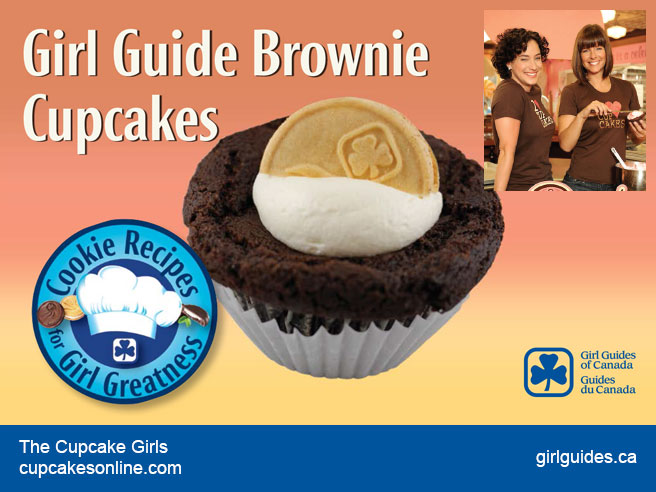 Girl Guide Brownie Cupcakes – The Cupcake Girls
Heather White and Lori Joyce
Download Recipe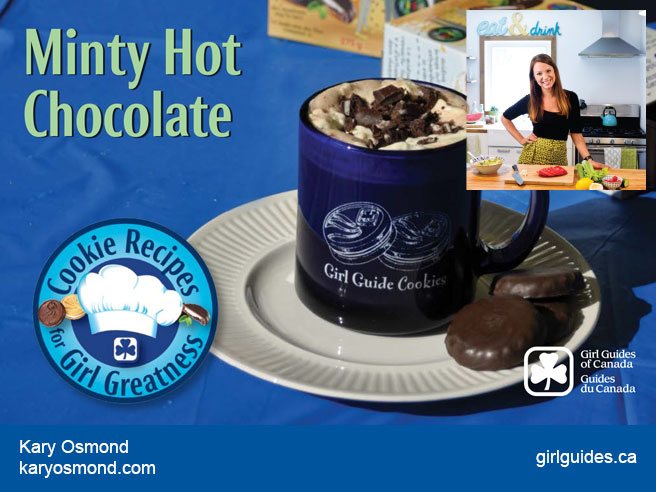 Minty Hot Chocolate – Kary Osmond
former host of CBC's Best Recipes Ever
Download Recipe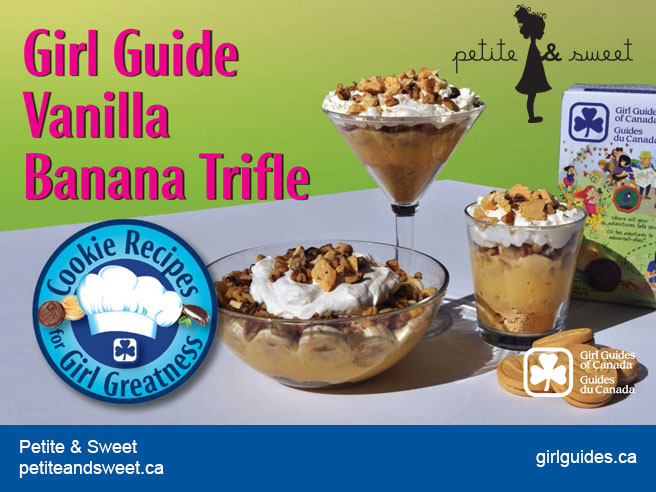 Girl Guide Vanilla Banana Trifle – Petite and Sweet
Elle Daftarian and Caspar Haydar
Download Recipe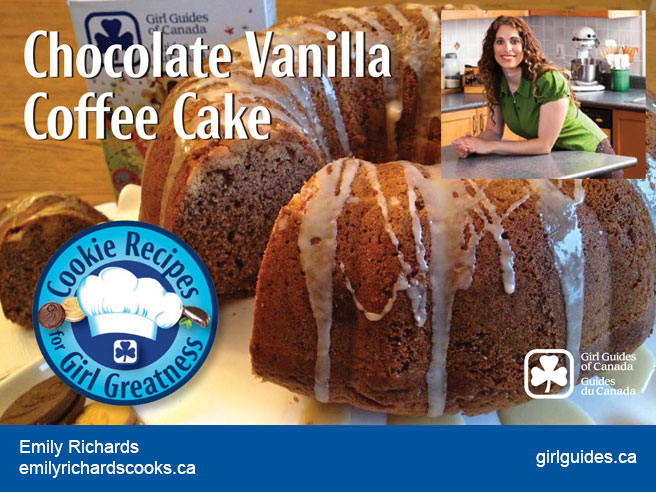 Chocolate Vanilla Coffee Cake – Emily Richards
home economist and cookbook author
Download Recipe
Try these delicious recipes or make one of your own. If you have your own Cookie Recipe for Girl Greatness we would love for you to share it with us at Cookies Help.
Looking for cookies to make one of these delicious treats? Check Find Cookies for a location near you.
More Recipes using Chocolatey Mint Cookies
More Recipes using Classic Chocolate & Vanilla Cookies
You are welcome to reprint any of these Girl Guide cookie recipes. As a courtesy, we ask that you credit the Girl Guides of Canada and the person who submitted the recipe by including the following statement: "Originally published on the Girl Guides of Canada Web site, submitted by include name here." If possible, include the Girl Guide Cookies logo with the reprinted recipe.